Hairball – Burnsville!
Saturday Night, July 22, 2017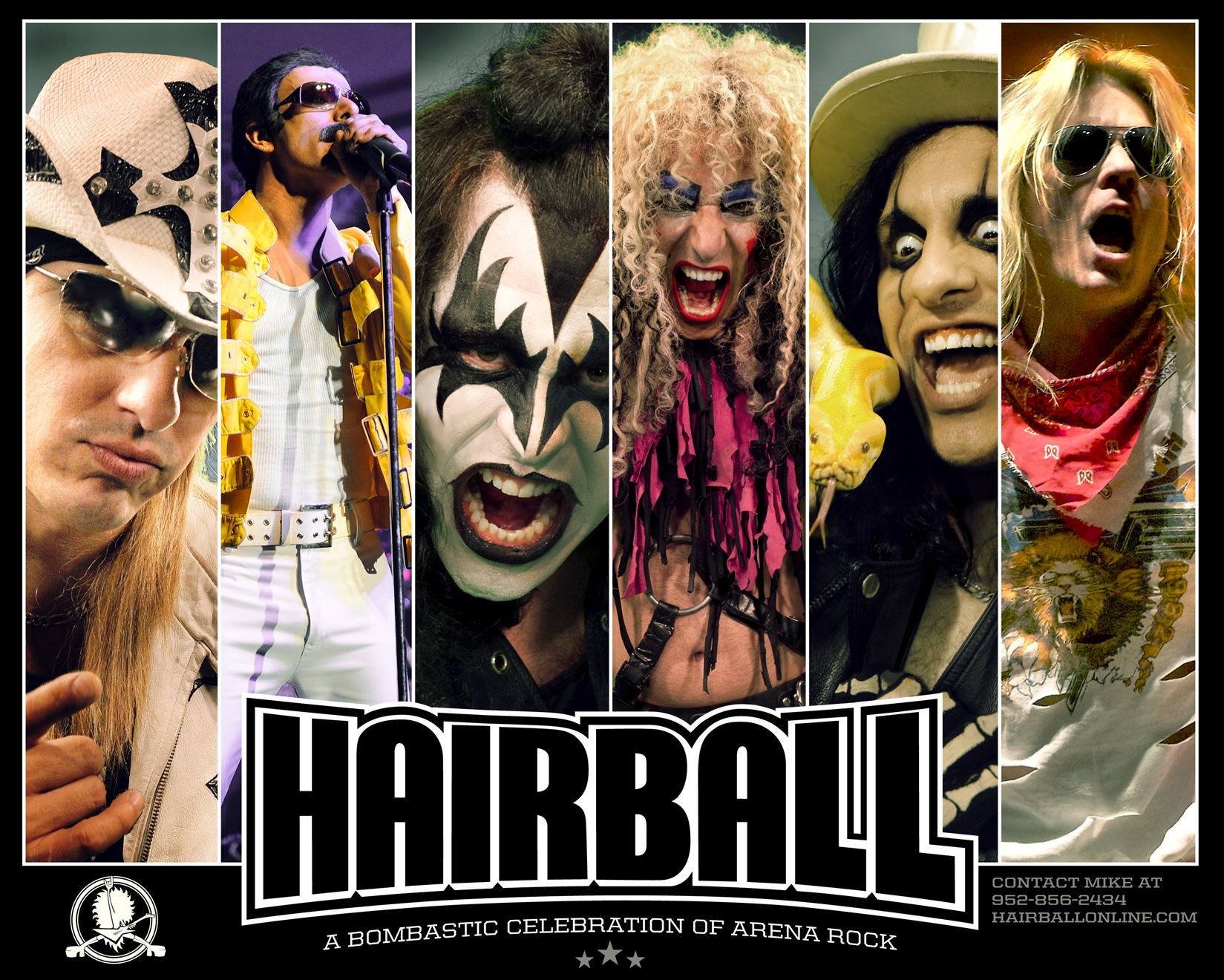 Our second annual benefit concert with Hairball will be held in Burnsville, MN on Saturday night, July 22!    See pictures from last year's event here.
Tickets Sales and more details coming in April!
Volunteers Needed:
We are now taking applications for volunteers to help with this summer's benefit concert with Hairball.   Please contact Peter at peterpokeefe@outlook.com to learn more about these roles for which we are seeking assistance:
Promotional Support:
Flyer Distribution:  We have 6000 flyers of various sizes that need to be distributed and posted throughout the area.    We are targeting over 4000 attendees at this summers event.  You can help ensure we achieve that goal!
Social Media Posts:  Helping create a presence on social media, our event page will be posted soon.  Please invite your friends through re-sharing our posts on Facebook can really help promote our event.
Community Boards:  Know a good community board to publish our event on?  Let us know, I will provide you the details to help publish it.
Day-of Volunteer:  We need over 40 volunteers to help us with various support activities the day of the event.  From ticket scanning, setup / tear-down tasks, security, guest services, and more.
Selling Sponsorships: This year we are seeking corporate sponsorships for our event.   If you, or someone you know, are interested in your business sponsoring our summer benefit concert, please download the sponsorship prospectus.
Hairball Sponsorship Prospectus
Shoot for the Moon – March 4th, 2017!
eBay Auction is still in Progress:  eBay Auction - Click Here
The Mary Moon Foundation has just completed it's 6th annual family-centric event at Nickelodeon Universe at Mall of America.   We had a fantastic event and early indications suggests it was our best family-centric event ever!   Thanks to all who helped make this event possible and a great success!   Christine and Peter really appreciate you celebrating Mary's 11th birthday with us, and your support of our foundation's mission.
Like Us at www.facebook.com/marymoonfoundation
The Mary Moon Foundation conducts fundraising events to help finance art supplies, toys and games for critically ill children and their families by providing hospitals and children's hospice resources to help children enjoy life as much as every child should.  Learn more on Our Foundation page.
Our Contact Information:
Peter O'Keefe: peterpokeefe@outlook.com
Christine O'Keefe: sommerokeefe@outlook.com
Mary Moon Foundation
13585 Flagstaff Ave
Apple Valley, Minnesota 55124
peterpokeefe@outlook.com
Donations accepted 365 days a year: www.marymoonfoundation.org/donate
Our Mission
Helping hospitalized children feel "over the moon" with essential childhood  activities.
Mary "Moon" Jacqueline O'Keefe died at the age of 3 on July 30th, 2009 after a yearlong battle with neuroblastoma, a cancer that is most common in infancy. Mary loved the attention and activities Child Family Life Services provided her at the University of Minnesota Children's Hospital, this allowed her to be distracted during painful treatments and to be engaged in learning activities while in the hospital.
Please visit Our Foundation to learn more about Mary and her parents' goals with our new foundation.