Make a Splash – 2016
The Mary Moon Foundation is proud to announce our fifth annual event to be held at the Water Park of America! Please join us for our fundraising event to support children at the University of Minnesota Children's Hospital.
 What: Water Park Attractions, Food, Merchandise, and Silent Auction!
Where: Water Park of America, Bloomington, MN
When: Sunday, March 6th, 2016, 4:00pm to 8:00pm
How: Register Now Online:  Register Here
Pricing: $18.00 per person  Children under 18 months get in free!
Hover Board Raffle!
Purchase your Hover Board Raffle Tickets separately or with your water park registration.  Tickets only $5.00 each!
Drawing will be at 7:20pm, Sunday, March 6th, at the Water Park Event
You do not have to be present to win
A request to ship the Hover Board will be billed to the winner

Just Announced!   Cheers Pablo Painting Event!


Not going in the water?  At this year's Mary Moon Event you can sign-up for a reduced-rate painting class!   Cheers Pablo is an arts and entertainment business that creates a highly social environment where individuals of all artistic levels can participate in group painting classes.
No experience needed, just come ready to have lots of fun. Canvas, easel, brushes, paints, and apron will all be provided up in the mezzanine section of the water park by our silent auction and cash bar!  At the end of the class (90 minutes) each participant will have a professional-quality piece of art take home. The class starts at 5:00 pm the day of the event.
Sign-up when you register for the event!   Register Here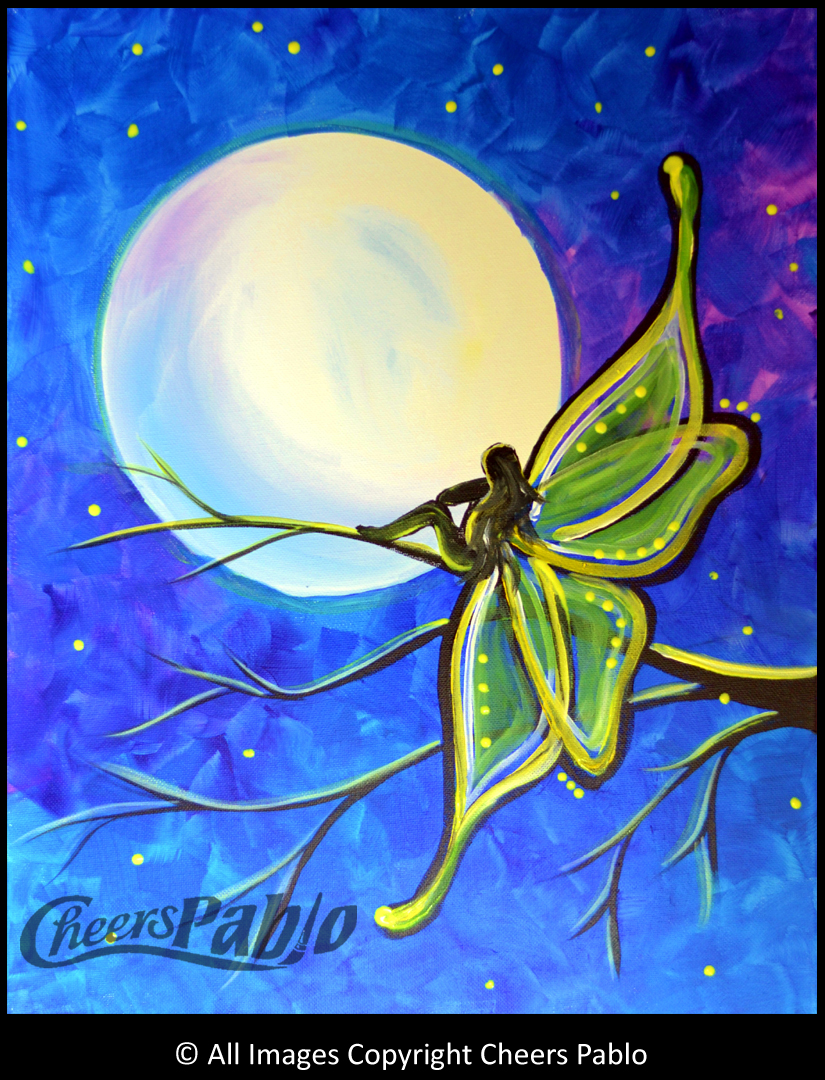 Announcing our 5th Annual Event!
Sunday, March 6th, 2016
Posted 12/18/2015
Greetings! The Mary Moon Foundation is proud to announce our fifth annual event to be held at the Water Park of America on Sunday, March 6th 2016!   Our fundraising event will support the financing of art supplies, toys, games, and more for Children at the University of Minnesota Masonic Children's Hospital. Please visit Our Foundation page to learn more!
Thank you very much for supporting our event last year! We continue to grow and expand; our proceeds from our third year were more than our first two years combined! We couldn't have done it without you!!
A Special Year!  This year we expect to complete our initial goal by exceeding our $100,000 objective for the University of Minnesota Masonic Children's hospital.   With that achievement, our foundation's name will be displayed on a plaque in the lobby of the hospital.    We are very excited for this big milestone as it signifies our support for hospitalized children in our daughter Mary's name.
Volunteers Needed!  Our annual events are very dependent on the help we receive from our volunteers each year.   We are very blessed to have people return as volunteers year after year, we just couldn't have been successful without you!
We need help starting now until the day of the event, and during the event.  Just let us know how you would like to help.    Here are some ways you may choose to help:
Pre-Event; November to March:

Marketing;

Flyers; Share them with schools, churches, sports teams, and post them at coffee shops, your employee break room, and other places of high traffic.
Social Media; Share our news via Facebook and ask your friends to "Like" our page – facebook.com/marymoonfoundation

Corporate Donations; Many of our friends have helped us get Mary Moon setup on their corporate employee-match programs. They have also help us apply for their employer's corporate donations program.  How does your company give to charities?
Obtaining Auction Items; Our online and silent auctions make a significant contribution to our success each year. Asking companies, shops, and businesses in your city can really help us with the effort needed to have a successful auction.
Preparation Parties; In January and February we have team gatherings to help prepare all the items we'll need to get ready for the event. The biggest day is our Auction Basket Party which happens mid-February to organize, compose, wrap, and document all the auction baskets and item for the online auction.
Day of Event;

Sunday March 6th, 2016. We need help all day long with transportation, setups, and staffing the various areas of the event.  We have multiple needs in these key areas:

Registration
Silent Auction
Raffle
Food Sales
Merchandise Sales
And several other supportive roles.
If these, or any other area of assistance interest you, please contact Peter or Christine to share how you would like to contribute!
We sincerely appreciate your help with our Milestone Year!   Thank you,
Peter O'Keefe: peterpokeefe@outlook.com
Christine O'Keefe: sommerokeefe@outlook.com
Mary Moon Foundation
13585 Flagstaff Ave
Apple Valley, Minnesota 55124
info@marymoonfoundation.org
Donations accepted 365 days a year: www.marymoonfoundation.org/donate
Our Mission
Helping hospitalized children feel "over the moon" with essential childhood  activities.
Mary "Moon" Jacqueline O'Keefe died at the age of 3 on July 30th, 2009 after a yearlong battle with neuroblastoma, a cancer that is most common in infancy. Mary loved the attention and activities Child Family Life Services provided her at the University of Minnesota Children's Hospital, this allowed her to be distracted during painful treatments and to be engaged in learning activities while in the hospital.
Please visit Our Foundation to learn more about Mary and her parents' goals with our new foundation.